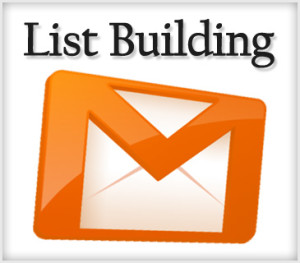 Why is there so much online confusion surrounding the subject of list building? And with the constant bombardment of advice from the so called "Gurus" out there telling you over and over again how important building your list is, no wonder why many beginners immediately find themselves stuck, not knowing where to start and who to turn to for the best advise?
List building is simple if you know how to do it and we can tell you all about it.
How list building works?
Can you remember when is the last time that you saw an advertisement that capture your attention with some interesting offer? You got so excited and wanted to find out more so you filled in your name and email address. Then you are directed to the sales page on the offer. From that time onward, you are already on someone's list. You will then receive periodical emails with related contents on the subject and occasionally related offers for you. That's how list building works.
The Tools You Need
List building helps facilitate the process of converting subscribers into active customers, since once your prospect has been added to your mailing list, you are able to develop a relationship with them, that will encourage sales as well as repeat sales (which will make up the larger majority of your email marketing income).
In order to begin building a profitable email marketing campaign however, you will need to make sure that you have all of the tools that are required, including:
Autoresponder Account
Squeeze Page
Giveaway (Incentive)
Autoresponder Account
With autoresponder services like GetResponse and Aweber, you are able to set up an unlimited number of mailing lists, each one featuring customized code that serves as your opt-in box. By segmenting your lists, you will be able to tailor your emails so that they directly communicate with targeted groups of subscribers who are interested in specific information or topics.
Squeeze Page
A squeeze page houses your opt-in form and provides a place for your contacts to find you, evaluate what you are offering and make the decision to become an active subscriber of your list.
A squeeze page is very similar to a sales page in terms of its primary function. It is to pull in customers and motivate them to take action, in this case, subscribe to your list.
Here is an example how a squeeze page looks like.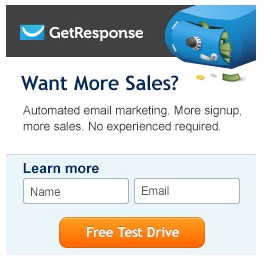 That call of action is essential in creating high performance squeeze pages, and you must place emphasis on ensuring that your visitors are directed to fill in the opt-in form, otherwise they will not be added to your list.
You need to clearly direct visitors to enter in their name and email address as well as instruct them to confirm their request to join your list (if you are using double opt-in).
Giveaway (Incentive)
With a squeeze page, you aren't asking your visitor to make a decision to purchase or commit to anything other than to subscribe to your mailing list where they are rewarded with a free product (i.e. giveaway). Your giveaway is essentially, the most important element on your squeeze page.
If your offer doesn't motivate visitors into subscribing, all of your marketing efforts will be lost. This means that you need your offer to be of interest to the majority of your target market, rather than to a small group of subscribers. The higher the quality of your giveaway as well as the more relevant your offer is to your market, the easier it will be to recruit new subscribers.
And better still, what better way to begin building a relationship with an active subscriber base than by offering them something of equal value with no strings (or price tag) attached!
Here are some examples of giveaway that you could offer:
Free Reports
Free Ebooks (full length of leaked chapters)
Free Tutorial Guides
Video Tutorials
Free or Trial Access To a Membership Program
Free Ebooks with "Top Tips"
Free Weekly Newsletter Subscription
Free templates or graphics
Free Audio Interviews, Lessons, Tutorials
The key to creating a successful giveaway product is in its overall relevancy and existing demand. You want to make sure that your target audience is actively searching for similar information, and that it is being sold successfully in the marketplace. If you do that, you will have little difficulty building a massive list of targeted prospects who will be eager to receive your emails and broadcasts.
Start taking action…
Now, you understand what the other marketers are doing. They created a squeeze page (advertisement with offer) with the opt-in form to capture your attention. Once you have filled in the opt-in form, you are directed to a confirmation email for you to confirm in joining their list. This is the work of an autoresponder service. Once confirmed, you are given the giveaway as promised.
So, it is pretty simple when you know what are the tools and process of building a list. If you want to make money online, start with building your list first.
Does this article help you? If not, what other issues that you need help? Please leave your comment below.
| | |
| --- | --- |
| Please give us your rating | |