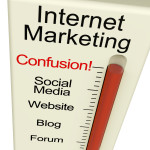 Here in IM Clinic, we understand that you are looking and searching for answers to your needs or problems to certain topic especially when you are new to internet marketing (IM).
It is the same analogy of going to the clinic to look for a cure to your health problem.
Below are the Clinics that we have created so that you can visit to look for answers or you can consult the specialist.
This is one part of internet marketing and the most important part.
It helps to directly marketing a commercial message to a group of people using email.
Commercial messages can be in the form of ads, request business, solicit sales, donations, etc.
This is one part of internet marketing that we will focus the most.
Every beginner searching for making money opportunities or business opportunities, will tend to start with this one first.
This is one part of internet marketing that involves the creation and sharing of media and publishing content in order to acquire customers.
This information can be presented in a variety of formats, including news, video, white papers, e-books, infographics, case studies, how-to guides, question and answer articles, photos, etc.
We know traffic is very important to internet marketing. No traffic means no sales.
In this clinic, you will find tips and information about traffic generation to your offers or website. Plus what are the traffic methods and sources that we are using.
More categories will be added from time to time when needed. Bookmark this page.