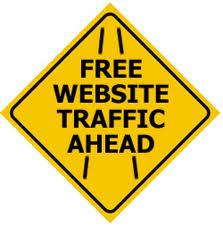 Now, I have a nice website so how do I get free traffic. This question keeps wandering in your mind and you need it free. Why free? Because you are new, you do not have money to spend on paid traffic, you are not sure whether paid traffic works, and many other reason that a beginner can think of. And this question is not only important to beginners, it can be crucial to some newly potential internet or affiliate marketers. If you search the internet on the above question, there are tons of information and many ways to get free traffic. Today, I am going to share with you what I learned to get traffic to my website.
Generate free traffic through content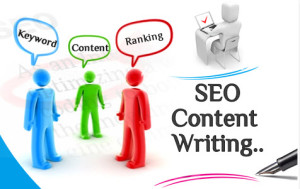 In the past, experts pointed out that it is the marketing method you implement that will drive traffic to your website. But nowadays, the most cost effective and cost efficient way to generate traffic is through content.
Your first focus is going to be on the user experience and making people want to come to your website.  If you can do this, traffic is going to be quite easy to capture, Google is going to love your website, and THEN you will be able to earn revenue through your traffic. It is proven that the more engaging your contents are, the more likely your visitors will buy from you based on your recommendations.
To those who are new, CONTENT is really a scary word. I had the same feeling when I started online because I am not a great writer. But I had to start somewhere and with the training in Wealthy Affiliate and doing lots of practicing, I am now able to write quality content one after another. After a while, creating content is not that difficult. If you have chosen a niche that you are interested in, it should be quite fun putting down your own opinions and ideas to create a content.
Content with keywords
Anyone can write good quality content but without good keywords, you might not rank in Google especially when your website is new.  Your website is basically a storefront (to the rest of the world) and your content is going to serve as your medium to connect with your visitor (traffic).  If you can master content and understand how to create content that ranks under particular keywords, you are going to be very successful online. There is no bluff because my contents on this website are typical examples.
Now, you can see the important of keywords, as Keywords are your path to rankings in Google. How do you find the right keywords? Good question! There are many tools and methods but what I am using now is this "low hanging fruit" method with a keyword tool from Wealthy Affiliate.
Google Authorship
Google Authorship is one thing that I learned after following the training at Wealthy Affiliate. It emphasizes the importance of having a Google Plus account and Google Authorship set-up on your website.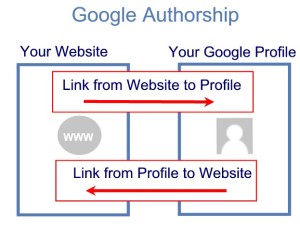 Setting up Google Authorship is going to lead to MANY benefits. These include:
Better Rankings in Google
Build up Your Author Value in Google (as you create quality content)
Higher Click-through Ratios (CTR) With Your Google Rankings
Faster Indexing in Google
In conclusion, this method of getting free traffic works. Although there may not be a lot of traffic in the beginning, the idea behind this approach is to get rankings. And if you follow this approach over and over again, it can lead to an unlimited amount of traffic in the long run.
If you are interested in learning this method, you can access the training HERE.
If you have any questions about this article, leave your comment below.
| | |
| --- | --- |
| Please give us your rating | |