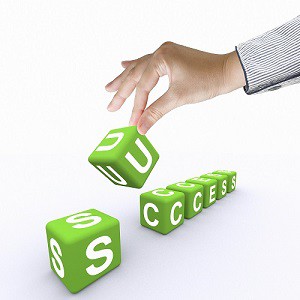 What must I do to grow my business? In any business, you do not sit there and think about it. You should be doing something to build your business every day. If not, your business will not grow. Then, what should I do?
Well, there are many things you can do. Here are some suggestion.
Create a website for your business
When your business is still new, it is good to create a website so that you can tap on the internet which is the best place to get hundreds or thousands of visitors. If you do not have a website or not good at creating one, approach Wealthy Affiliate and you will have your website up in 30 seconds by doing it yourself.
Post quality content about your product/service
Once you have your website, you can post information or quality content about your products or services. You don't have to do it daily. Important is create good content to attract visitors. Then you are able to convert these visitors into prospects, and then into your customers.
Place classified ads or other type of ads.
Beside having a website is not enough, you need to promote your products or services in other ways like placing classified ads, by email marketing, or any advertising resources that you know whether it is free or paid.
Follow up with your recent prospects
Once you have some prospects, follow up with them to get feedback on why they don't like your product, what are their needs, how to improve, etc. Then make the product better and introduce the improved one again to your prospects. If they are happy with it and buy, you have already achieved your first growth – SALES!
Send out newsletter on new products/services to your customers
Always keep your customers coming back with new products or services that can help them by sending out newsletters. Without them, your business will not grow. Once you have built a good relationship with your customer, they will automatically buy from you. And with word of mouth, you will get more visitors to your site and finally more customers. Your business has started to GROW!
Track your advertisement and check your cost
This is another important part of a business. You should be able to track the result of each advertisement that you have posted. There are some good ones in the market like Trck.me.
Which are the ones that give you the best traffic? Keep promoting with them. Dump those advertisements that don't give result. It is not necessary the more traffic you have, you will have good sales. So, always keep track of your advertising cost versus your sales.  This will also give you an idea which advertisement can meet your target.
Become a better marketer
Your action does not stop there. Knowledge is power and it will help to bring success to your business too. Keep searching for good articles on how to become a better marketer. Enrol on some internet trainings or courses. Network with people who are already in this business. Wealthy Affiliate has a very good training system and network community which can help on your business.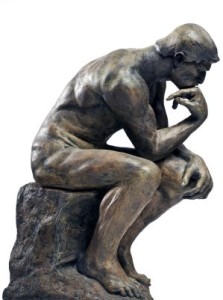 So don't just sit there and think about it. You can only create a successful business by TAKING ACTION every day. Do something to grow your business. If you don't, there is nothing to expect. No business can be successful without daily focus and action.
If you have any questions about any of the material within the article, leave a comment below.
| | |
| --- | --- |
| Please give us your rating | |